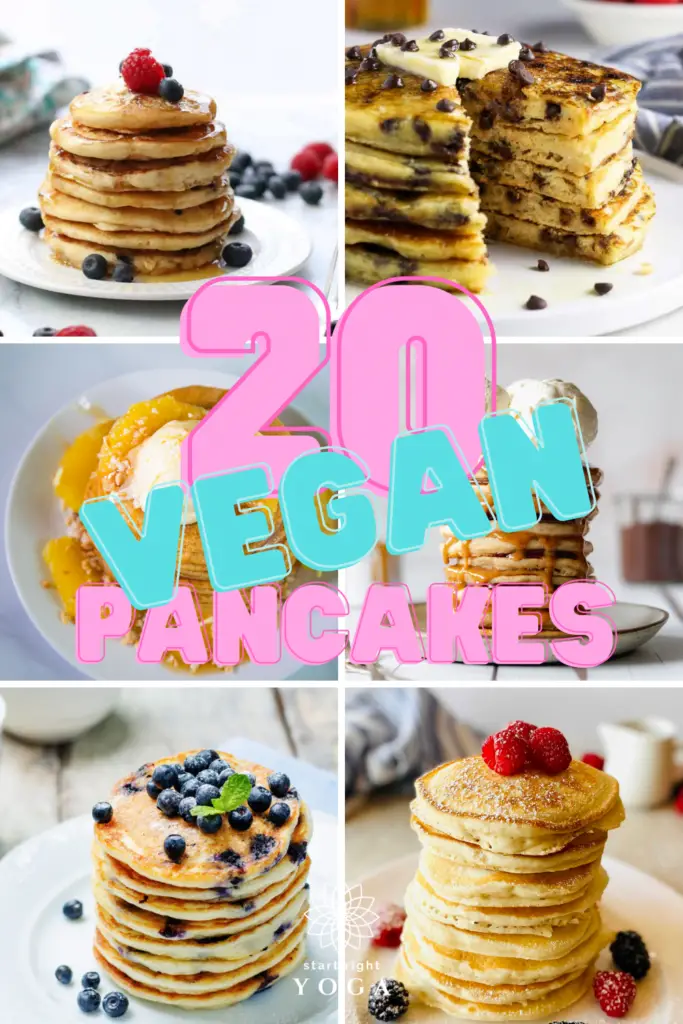 It goes without saying that pancakes are a must at the breakfast table on the weekends, and being vegan means we are always on the hunt for a new vegan pancake recipe to try.
As a result, we have put together the 20 vegan pancake recipes we liked that you may also enjoy! A lot of these vegan pancake recipes are actually very healthy and contain little to no artificial sugars which is always a win!
Who doesn't love a guilt-free pancake? It means you are free to add more sugary treats as toppings!
And if savory is your thing then we've also got some just for you!
What do you add to your pancakes to keep them healthy?
Pancakes are great and they can still be healthy as part of a balanced diet. Once you've found yourself your favorite base recipe you are then free to create your own meals. Whether that's sweet or savory here are some great ideas to make our pancakes more exciting whilst keeping them healthy and nutritious.
For the health-conscious
Add any of these to our pancakes to make them more exciting whilst keeping them healthy and nutritious.
Fresh fruit
Berry compote (no added sugar!)
Nut butter
Nuts and seeds
Dried Coconut
Dark chocolate shavings
Coconut yogurt
Storing your pancakes
If like us you like to make extra pancakes to take to work or have the next day for breakfast then you are in luck as pancakes store well and stay fresh in the refrigerator for a good few days.
Just make sure they are kept in an airtight container or cling film.
You can eat them as they are or throw them in the microwave or toaster to heat up.
I hope you are ready to get excited about pancakes!
Who knew there were so many different ways to make pancakes taste so good, let's dig in!
Vegan Pancake Recipes
A collection of 20 of the best plant-based vegan pancake recipes.
---
More food posts